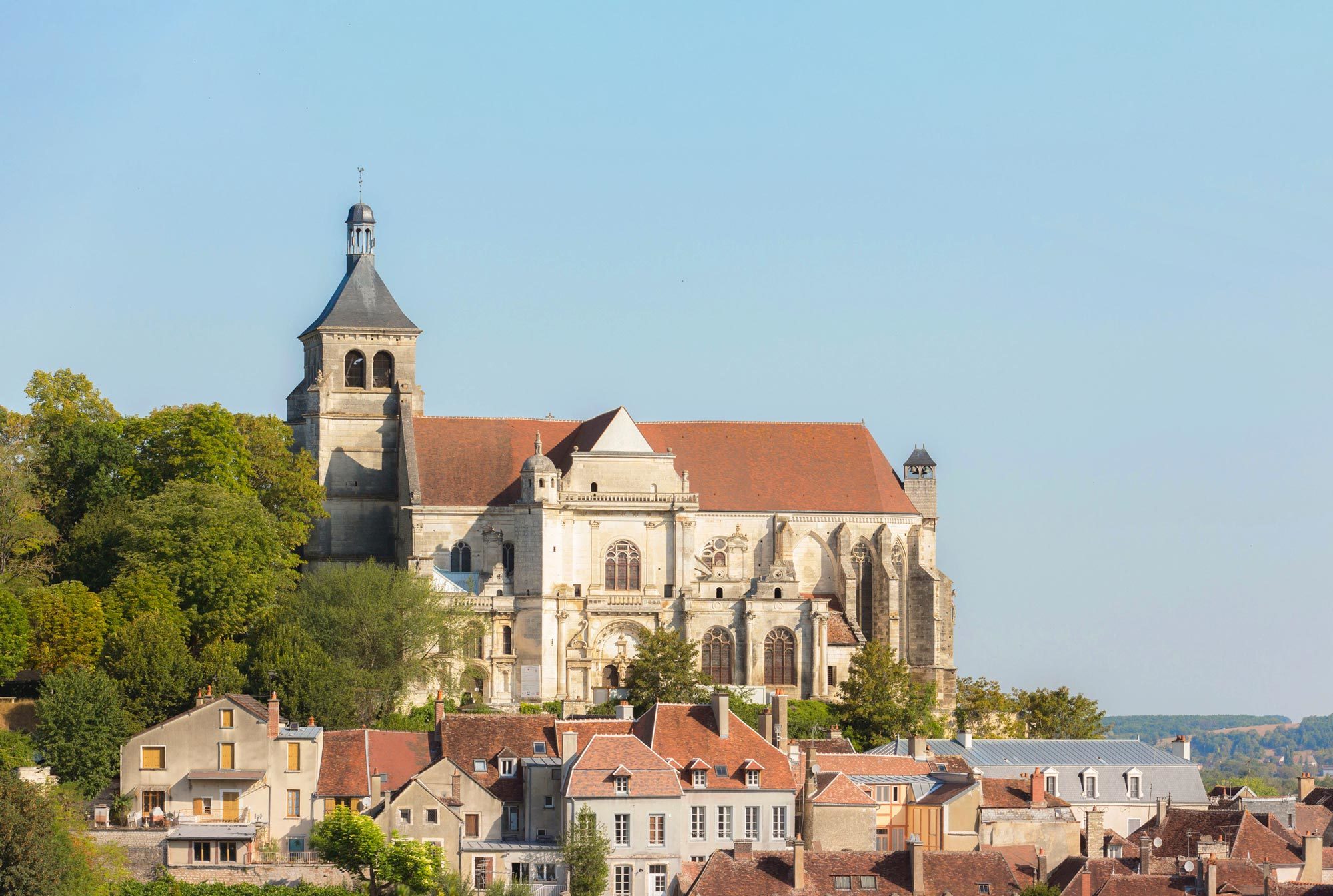 Book the entire house for a week-end or a vacation.
A 250m2 house for friends or families, 4 rooms including 2 suites, can accommodate 8 to 10 people. The "Maison du Haut" is a 17th century mansion in Tonnerre's St Pierre neighbourhood.
4 rooms
including 2 suites
From 24 to 45m2, all comfort, with a private bathroom.
Shared
spaces
Kitchen with utilities, dining room, living-room/library, laundry room.
The garden
South facing
for a relaxing break
The house
Wi-Fi in the whole house. Pets allowed.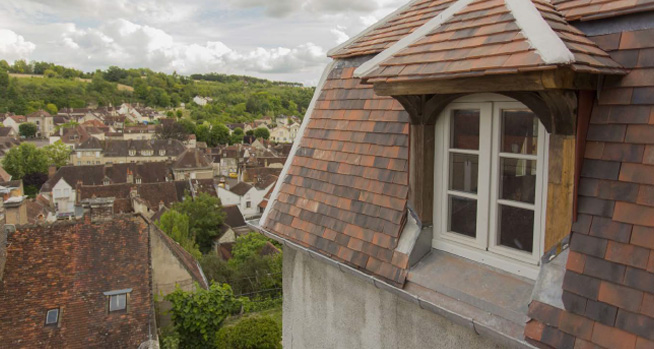 The rooms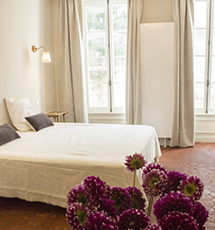 The "Montée de Tonnerre" suite
45 m2 all comforts.
First floor, street facing.
Private bathroom and living-room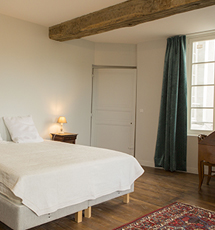 The "Marguerite de Bourgogne" room
24m2, all comforts.
First floor, south facing garden view, private bathroom.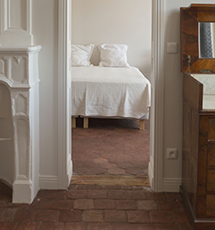 The "Chevalier d'Éon"
suite
37m2, all comforts.
First floor, south facing garden view. Private bathroom and living-room.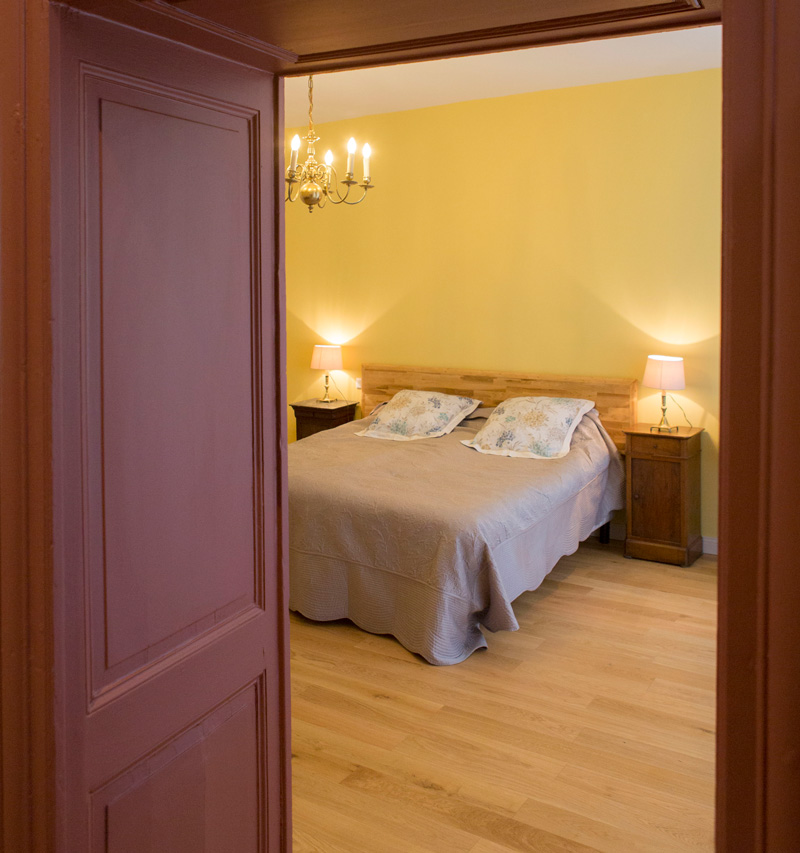 The "Buffon" room
24 m2 all comforts
Ground floor, street facing.
Private bathroom
Our prices
| Period | Week | Week-end |
| --- | --- | --- |
| From April 15 to October 15, 2021* | 1900€ | 850€ |
| From October 16, 2021 to April 14, 2022* | 1300€ |  600€ |
Heating package : 50€ per night
To see /To do
Plenty of remarquable sites in the city of Tonnerre:
The Fosse Dionne: underground river resurgence converted into a wash house, subject to scientific research.
The old hospital: the Hôtel Dieu was founded by Marguerite de Bourgogne in 1293. It's one of the oldest and most vast hospitals in France and Europe.
The City: Overlooked by the Abbey Saint-Michel, crossed by the Armançon, Tonnerre is strewn with many mansions built in the 16th, 17th and 18th centuries (Hôtel d'Uzes, birth house of the Chevalier d'Éon…). The town has a cinema, a municipal swimming pool and other sports facilities.
Two markets are held (on Wednesdays at the Pätis and on Saturdays under the roofed market).
The activities from the house are multiple:
Walks along the Burgundy canal (bicycles at your disposal), in the vineyards.
Visits of many historical monuments: Château de Tanlay, Château d'Ancy le Franc, Château de Maulnes, Abbaye de Pontigny, Abbaye de Fontenay, Vézelay, Auxerre, etc.
Cellars to visit: Tonnerrois Vineyard, Chablis Vineyard, Irancy, etc.
Contact us
You wish to contact us or book, fill out the form below, we will get back to you as soon as possible.
How to find us
La Maison du haut
13, rue Armand-Colin 89700 Tonnerre – France
+33 (0)6 08 43 49 90
Tonnerre, the municipality of the Yonne département and the Bourgogne-Franche-Comté region is located 200 KM from Paris, 150 KM from Dijon, 14 KM from Chablis. The city is easily accessible by train from Paris and Dijon or by car via the A6 motorway, exit 20 Tonnerre-Chablis.